Beatriz Peres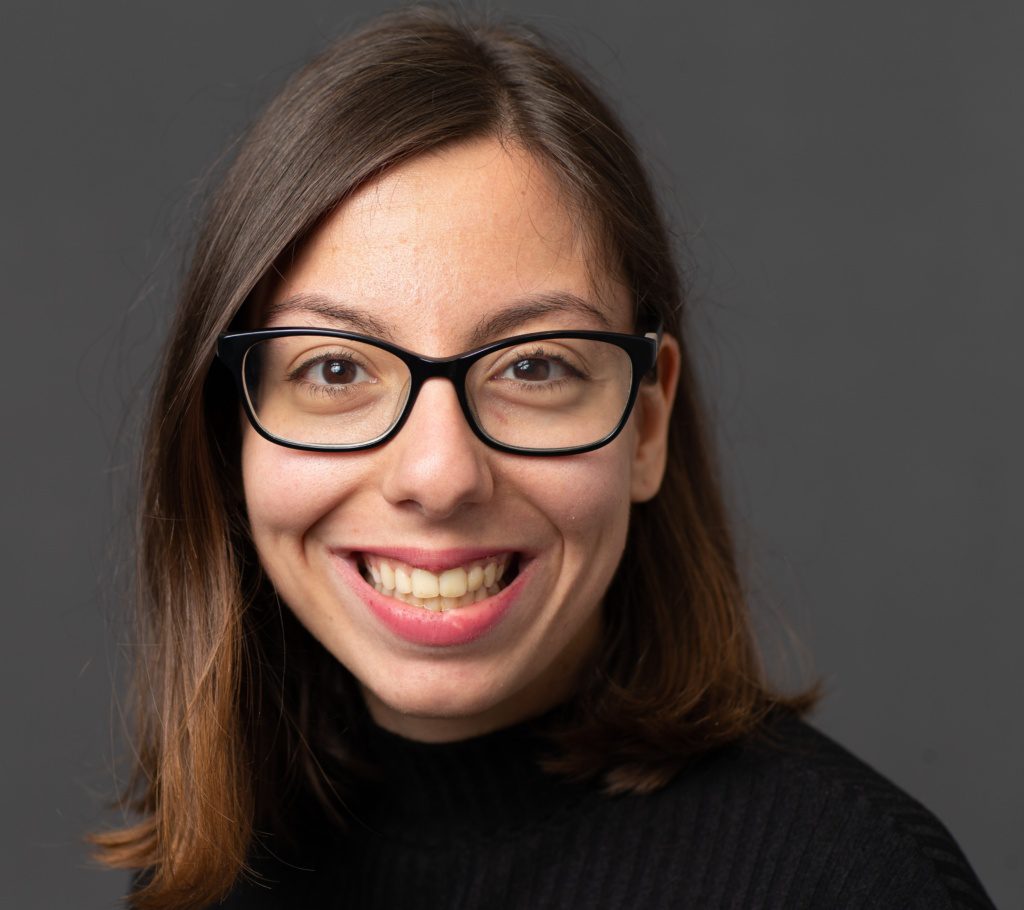 Biography
Beatriz Peres is a Computer Science – Human Computer Interaction Phd Candidate at University of Madeira and is part of the Graphics and Interaction Research Line at ITI – Interactive Technologies Institute/LARSyS and INESC-ID. Beatriz holds a master degree in Interactive Media Design from University of Madeira and a bachelor degree in Design from University of Madeira. After receiving her Msc Degree in 2019, Beatriz joined the Maritimo Training Lab project at ITI as junior researcher until 2020 as she received the FCT PhD scholarship in the end of 2020. She also has teaching experience, as she taught a course module and co-coordinated a project in Advanced Topics in Informatics of Computer Engineering Master. She has been part of the organizing committee from IEEE conferences, playing the role of web chair at IEEE VR 2020. Beatriz has authored eight publications, seven as first author and one as co-author at international refereed conferences and journal.
In ITI, Beatriz started by developing her master project with the aim of helping people to know how to walk with crutches correctly regarding to the coordination between the foot and the crutch with a mobile projection system. Now, she is developing her PhD project about improving the well-being of informal caregivers with Virtual Reality. Her main research interests are health and well-being.
Publications
2022
Many Cues, Few Clues: Identifying Design Opportunities for Digital Cues in Physical Rehabilitation Processes Inproceedings
In: 2022.
Don't Forget to Take Some Time to Yourself: The Effect of Mobile Phone Reminders on Self-care Subdomains of Informal Caregivers Inproceedings
In: Proceedings of the 21st International Conference on Mobile and Ubiquitous Multimedia, pp. 259–261, 2022.
Identifying Design Opportunities for Digital Cues in Gait Rehabilitation Inproceedings
In: Irish HCI 2022, 2022.
The Impact of Mobile Phone Reminders on Perceived Self-Care Levels of Informal Caregivers Journal Article
In: Informatics, vol. 9, no. 3, pp. 59, 2022.
2021
Virtual Reality Exposure Treatment in Phobias: a Systematic Review Journal Article
In: Psychiatric Quarterly, pp. 1–26, 2021.
2019
A Persuasive Approach in Using Visual Cues to Facilitate Mobility Using Forearm Crutches. Inproceedings
In: BCSS@ PERSUASIVE, 2019.
Digitally Augmenting the Physical Ground Space with Timed Visual Cues for Crutch-Assisted Walking Inproceedings
In: CHI Extended Abstracts, ACM, 2019.
A Digitally-Augmented Ground Space with Timed Visual Cues for Facilitating Forearm Crutches' Mobility Inproceedings
In: INTERACT (1), pp. 184–201, Springer, 2019.