Diogo Cabral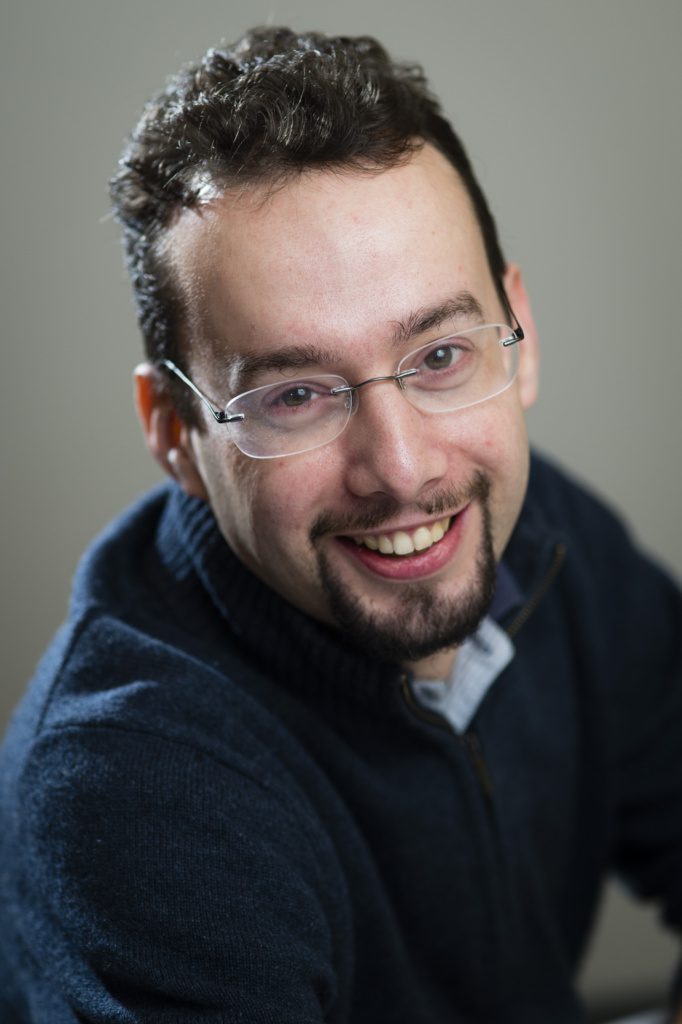 Biography
Diogo Cabral is Research Fellow at the Institute of Interactive Technologies (ITI), Laboratory of Robotics and Engineering Systems (LARSyS), IST, University of Lisbon. Previously, he was Assistant Professor in the Department of Computer Engineering and Interactive Media Design, University of Madeira (UMa), Portugal, and Postdoctoral Researcher at the Helsinki Institute for Information Technology, HIIT, the University of Helsinki (UH), Finland. He received his Ph.D. in Computer Science from NOVA University of Lisbon, Portugal, in February 2014.
Diogo Cabral research interests include human-computer interaction, multimedia, and interactive tools to support creativity, sense, and decision-making. In his research, Diogo Cabral aims to study the impact of interactive and intelligent tools on human behavior and creativity, making these tools more transparent and improving human sense and decision-making.
Publications
2023
Creativity Support Tools and Convergent Thinking: A Preliminary Review on Idea Evaluation and Selection Inproceedings
In: Creativity & Cognition, pp. 305–311, ACM, 2023.
2022
Exploring the creative process in a brainstorming session to develop a web-based system for idea selection Inproceedings
In: Creativity & Cognition, pp. 553–557, ACM, 2022.
2021
Human-Centered Visual Interfaces for Image Retrieval: An Exploratory Study Inproceedings
In: INTERACT (5), pp. 436–441, Springer, 2021.
2020
Increasing the Museum Visitor's Engagement Through Compelling Storytelling Based on Interactive Explorations Inproceedings
In: HCI (35), pp. 245–254, Springer, 2020.
Applying Pen Pressure, Tilt and Touch Interactions to Data Visualizations Inproceedings
In: ISS Companion, pp. 57–60, ACM, 2020.
To Binge or not to Binge: Viewers' Moods and Behaviors During the Consumption of Subscribed Video Streaming Inproceedings
In: ICEC, pp. 369–381, Springer, 2020.
2018
CreaSenses: Fostering Creativity Through Olfactory Cues Inproceedings
In: ECCE, pp. 12:1–12:4, ACM, 2018.
Sense.Seat: Inducing Improved Mood and Cognition through Multisensorial Priming Inproceedings
In: UIST (Adjunct Volume), pp. 72–74, ACM, 2018.
2017
I Smell Creativity: Exploring the Effects of Olfactory and Auditory Cues to Support Creative Writing Tasks Inproceedings
In: INTERACT (2), pp. 165–183, Springer, 2017.
2016
Flexible Entity Search on Surfaces Conference
Proceedings of the 15th International Conference on Mobile and Ubiquitous Multimedia, ACM ACM, New York, NY, USA, 2016, ISBN: 978-1-4503-4860-7.
2015
NARI: Natural Augmented Reality Interface - Interaction Challenges for AR Applications Conference
GRAPP 2015 - International Conference on Computer Graphics Theory and Applications 508, SciTePress SciTePress, Berlin, Germany, 2015.
2014
Video interaction using pen-based technology Masters Thesis
2014.
2011
Programmer's Guide for QT Gui+ openFrameworks (OF) in C++ (Visual Studio 2009 & 2010) Journal Article
In: 2011.