26.09.2023
ACM 3rd International Conference on Information Technology for Social Good: Fostering Positive Societal Impact through Interactive Technologies
Dates: September 6-8, 2023 Location: Lisbon, Portugal
The realm of technology has long been a catalyst for change, driving innovations that reshape how societies function. The ACM 3rd International Conference on Information Technology for Social Good (GoodIT 2023) is set to convene in the vibrant city of Lisbon, Portugal, from September 6th to 8th, 2023. This conference, hosted by the Interactive Technologies Institute, promises to delve into the potential of interactive technologies to impact society positively.
Conference Scope and Focus:
The core theme of GoodIT 2023 revolves around the convergence of information technology and social good. Social good, often defined as actions that contribute to the betterment of the general public, has taken on new dimensions with the advent of interactive technologies. From facilitating internet connectivity and education to revolutionizing healthcare, the conference will spotlight how technology enables global citizens to work together for positive societal transformation.
Conference Highlights and Topics:
The conference agenda is packed with various sessions, emphasizing the intersection of interactive technologies and social good through diverse Special Tracks. These tracks allow authors to contribute and engage with the conference's focal themes in more specialized contexts.
1. Special Track on AI on Networks for Social Good (AIN4GO)
Chaired by Matteo Zignani, Cheick Tidiane Ba, Alessia Galdeman, and Manuel Dileo, this track explores the potential of artificial intelligence and networks to address social challenges. The application of AI on networks has immense potential to drive positive change across a multitude of domains.
2. Special Track on Green IoT & Environmental Monitoring Systems
Sonja Meyer and Ernesto Quisbert lead this track, which is dedicated to the synergy between Internet of Things (IoT) technologies and environmental monitoring. The track dives into how IoT can be harnessed to create sustainable, eco-friendly solutions for pressing environmental concerns.
3. Special Track on BlockchAin aNd DecentralIzed Technologies for Social Good (BANDIT)
In the hands of Barbara Guidi, Andrea Michienzi, David R. Matos, and Claudio Schifanella, this track addresses the intersection of blockchain, decentralized technologies, and their impact on social good. It explores how these technologies can transform sectors ranging from governance to humanitarian efforts.
4. Special Track on Citizen-Centric AI
Chaired by Pam Briggs, Shaun Lawson, and Hugo Nicolau, this track centres on the concept of citizen-centric AI. It examines the role of AI in shaping personalized and ethical solutions that cater to individual needs while prioritizing societal well-being.
5. Special Track on Prosocial Interactive Digital Narratives
Led by Hartmut Koenitz, Mattia Bellini, Frank Nack, and Lissa Holloway-Attaway, this track explores the world of interactive digital narratives designed to evoke prosocial responses. These narratives leverage technology to tell stories that inspire positive actions and social consciousness.
6. Special Track on Games as Entertainment and Education Instruments
Thomas Bjørner, Ombretta Gaggi, Antonio Origlia, and Andrea Franceschini guide this track's exploration of the dual role of games as instruments of entertainment and education. It examines how games can be utilized to impart knowledge and foster engagement.
7. Special Track on Platforms and Cooperation Models for a Human-centric Society 5.0
Andrea Sabbioni and Antonio Corradi take the reins of this track, which delves into the notion of a human-centric Society 5.0. It investigates the platforms and models that can facilitate human collaboration and well-being in an increasingly connected world.
8. Special Track on Networking and Applications for Mobile Objects in Land, Water, and Sky (NAMO)
Chaired by Johann Marquez-Barja and Claudio E. Palazzi, this track navigates the realm of networking and applications for mobile objects across different terrains – land, water, and sky. It explores how connectivity and technology can drive innovation in diverse environments.
Keynote Speaker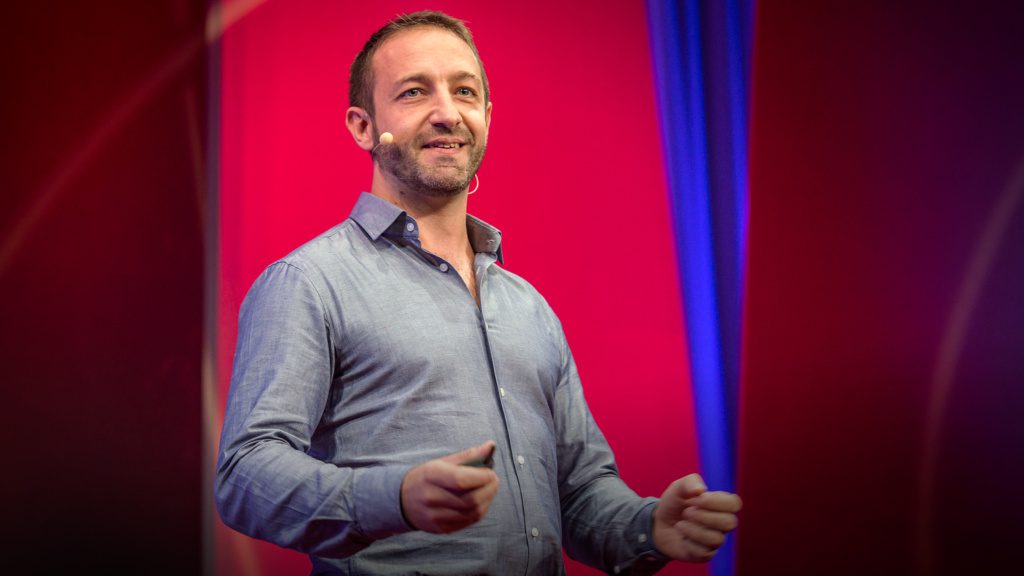 Daniele Quercia, a renowned figure in the realm of urban informatics and responsible AI, is set to deliver an enlightening keynote. His talk, "Insider Stories: Analyzing Stress, Depression, and Staff Welfare at Major US Companies from Online Reviews," will unveil the outcomes of a comprehensive study that employed deep-learning frameworks to analyze employee sentiments and stress levels within major corporations. By distinguishing between different types of stress and examining the correlation between internal sustainability efforts and economic indicators, Quercia's insights offer a unique perspective on the intersection of technology, workplace culture, and financial growth.
Interactive Technologies Institute's Integral Role:
The conference organization is enriched by the involvement of esteemed members from the Interactive Technologies Institute:
GoodIT 2023 promises to be a platform for fostering collaboration, sparking innovation, and discussing breakthroughs that have the potential to shape a more socially conscious and technologically empowered future. The vibrant city of Lisbon serves as an ideal backdrop for this exchange of ideas and insights. As attendees converge from across the globe, the conference will undoubtedly become a springboard for actionable strategies that leverage interactive technologies for the greater good.